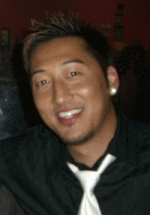 My full name is Christopher Kwangduk Chung. I hope you can figure out why people call me CK. I am a first generation Korean-American, born December 12, 1979 in Melrose Park, Illinois.
I grew up in Plainfield, Illinois where I played soccer at the original PHS and then I went off to play Division 1 college ball at Drake University in Des Moines, Iowa. I eventually ended up in DeKalb, Illinois where I became a True Gentleman of the Illinois Gamma Chapter of Sigma Alpha Epsilon Fraternity at Northern Illinois University.
Currently, I live in Orange County, California.
I love the internet and am lucky to have a career based around it. I'm an SEO Consultant by trade and my alter-ego, Kid Disco, is a self-proclaimed SEO Hotshot Extraordinaire.
During my down-time, I like reading good books, although it sucks that you have to read the book first to find out if it's good. I also like to write… as I've been in the process of writing a book for the past four years. I have about two pages done. 🙂 I also like to write lyrics, as well as play and produce music.
I also like to think I'm crafty, so I try to build & fix stuff… but I just end up messing up a lot of things.
Most of all, I love to just chill, hang out with friends, and play with my pets.
If you would like to know more about me, you can check out my other About pages:
This is my professional website:
This is my company website:
You may also view my Linked
profile.